Summer 1990 // Volume 28 // Number 2 // Feature Articles // 2FEA6
Home-Based Business... A Means to Economic Growth in Rural Areas
Little research has been done to measure the contribution of home-based businesses to society or to understand their characteristics. Who are these entrepreneurs, how much do they typically invest to get started, how much time do they spend on their business, and how do they perceive the business risk? What kinds of programs do these entrepreneurs need to help them become successful home-based businesses? These are some of the questions we tried to answer when we collected baseline data about home- based businesses. This information is useful for further expansion of present agency programs as well as helping new or expanding home-based businesses.
During the Winter of 1987, the Extension small business specialist conducted 15 multicounty workshops on home-based business. Participants from 32 counties and 82 communities attended these workshops, providing a total of 156 usable surveys (a 57% response rate).
Findings
Demographic Characteristics
Over three-fourths of those who responded were females between the ages of 30 and 39. Nearly 90% were married and 67% had children living at home. This implies that these entrepreneurs aren't totally dependent on their business for income, but perhaps rely on a spouse's income for most of their funds. Over 80% had some postsecondary education either in a vocational-technical school or college.
Reasons for Involvement
Almost half the respondents decided to start their business because their hobby had become profitable and one-third wanted to supplement farm income. Other reasons included staying home with children and job dissatisfaction.
Financial Characteristics
We found that the home-based businesses operated by the respondents weren't highly capitalized. Slightly more than 40% completely financed their business from personal savings, and another 20% used household monies. Only five percent used bank loans as their only source of funding, and none obtained backing through the Small Business Administration, a government agency that frequently guarantees loans for small business endeavors. The average first-year investment was $3,243, but the median response was $1,000.
About two-thirds of the respondents said the home-based business contributed less than 25% to their total family income. Only 12% said it contributed more than 75%. It's important for Extension personnel to caution that, realistically, most home-based businesses provide only supplemental income.
Employment and Managerial Experience
We found that over half of those already in business didn't hold another job in addition to their home-based business. Of those working, most were employed in farming, administrative support (such as clerical), and professional occupations. Almost all had, however, worked for pay at some time in their life. Interestingly, about half had managed another business, and two-fifths had owned another business at some time.
Business Structure
The amount of time spent on business-related finance and production by the majority of respondents indicates that the home-based business is truly a part-time operation. Over three-fourths said they spent less than five hours a week on finances, and only 24% spent 40 or more hours on the production of their product or service.
Perception of Risk
It can be scarier to think about jumping into deep water than it is to actually jump. The same appears to be true of people thinking about beginning a home-based business. The respondents already in business perceived the financial and personal risks to be less than those still considering a business (see Figures 1 and 2).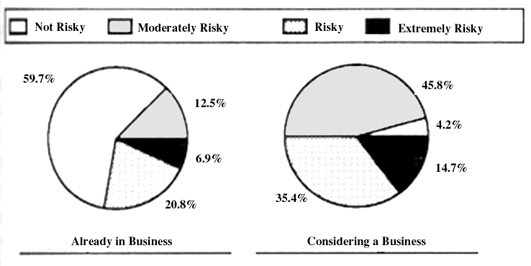 Figure 1. Perception of financial risk.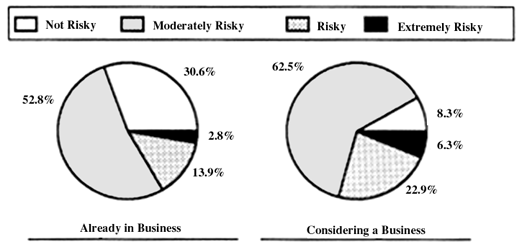 Figure 2. Perception of personal risk.
Summary and Suggested Extension Activities
Home-based businesses are of particular interest now because they're one way new enterprises can be created. North Dakota, like many states, is experiencing a great need for economic development. Decision makers are trying to encourage entrepreneurial activity; however, little is known about the characteristics of home-based businesses and their proprietors. This study revealed three priority areas where these entrepreneurs especially need information to become more profitable: creative financing, using professional services, and marketing.
Creative Financing
Little financial investment has been made by the people questioned in this study. Underfinancing for some types of businesses may indicate a lack of long-range planning, a lack of commitment to the business, or a wait-and-see attitude about the venture. Many of these businesses don't need additional financing, but for those that do, the Extension Service can provide educational information on sources of financing and on the essentials of good loan applications.
Professional Services
Accountants and lawyers may be underused by home-based business persons. Many laws affect home-based businesses, and an accountant or lawyer could save the owner both time and money. Extension can provide information about the legal and tax aspects of operating a business drawing on many volunteer professionals.
Marketing
Marketing and advertising are essential to the success of many businesses. Extension can assist home-based business people in targeting potential markets.
Marketing is most often cited as the area home-based business people need information about. Many have saturated their local market or have a product that's best marketed to a specific segment of the market or urban area. Extension personnel can help identify and locate potential marketing channels and provide information on the pros and cons of these marketing plans. Extension can also tap existing business people who have successfully used these marketing channels in their endeavors.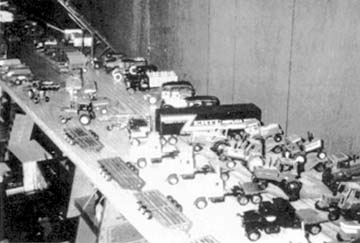 A novel home-based business: mobile farm toy store.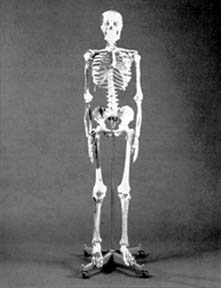 A unique home-based business: skeletons for scientific education.