Spring 1986 // Volume 24 // Number 1 // Feature Articles // 1FEA5
The Balancing Act
Abstract
Helping dual-earner families balance demands.

---
One of the most significant changes affecting Extension's future programming thrusts is the number of women entering the labor force and the increase in dual-earner households. The number of dual-earner families has risen by almost 4.5 million, or 25%, in the last decade.1 This trend points to the possibility that a large segment of the population will no longer be able to participate in Extension programs unless Extension changes its traditional delivery methods.
Roles are changing so rapidly that many families are having trouble managing family and work responsibilities.2 Employed individuals and couples can learn to balance the demands of home and work through educational seminars such as "The Balancing Act"developed by the Oklahoma State University Cooperative Extension Service. The stage is now set for improved home and work relationships-a contemporary issue needing attention today.
New Directions
American workers are making more money and are better educated today than ever before, but are increasingly becoming frustrated with the pressures of work and family. Labor relations researchers suggest that today's workers want meaningful, skillfully rewarding, and satisfying jobs while successfully managing family obligations.3 However, the bottom line for business is still profit and productivity.
Can the business community solidify the link between employee productivity and family wellbeing? A recent report indicates that personnel directors are concerned about how home life affect work performance. Absenteeism, time away from work, and punctuality top a list of factors affecting productivity.4 As employers begin to understand how home life affects job productivity, they'll have more respect for employees and allow them to participate in company decisions, create flexibility in work schedules, and attend educational offerings.
A challenge for Extension professionals is recognizing that home and family life does affect an individual's performance on the job. The relationship between home and work is often overlooked and hasn't been thoroughly studied. And, it may grow more complex as the U.S. becomes a more "hightech" society.5 The time is right to develop methods, programs, and delivery systems to serve the changing needs of families.
"The Balancing Act" Program
"The Balancing Act-Home and Work" program emerged as a major thrust of the Oklahoma State University Cooperative Extension Service in 1982. It was designed to help employees develop skills and insights for balancing home and work responsibilities. Grass-roots community participation from the 1980 White House Conference on Families recommended the following:
Business, labor, and government should encourage and implement employment opportunities and personnel policies that enable persons to hold jobs while maintaining a strong family life. Family- oriented personnel policies can result in reduced absenteeism, greater productivity, and decreased stress. Additionally, employers should recognize the possible adverse effects of relocation on families so that they may provide support and options.6
A "Balancing Act" developmental team identified a series of seminars offered at the work site as the best way to reach the working population. This team, composed of Extension specialists, worked with an advisory committee of employers; home economists in research, Extension, and business; and representatives of labor to generate ideas and critique proposals for the seminar topics.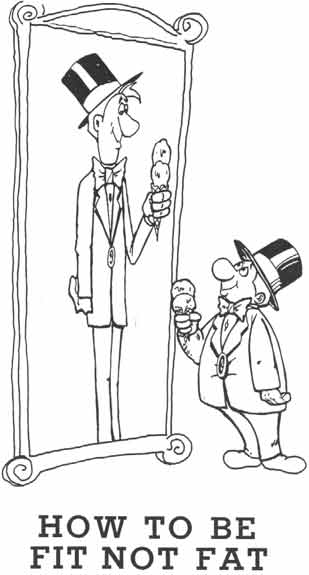 Tailoring Needs
Time and task tables were developed, with attention given to the implementation and evaluation of "The Balancing Act" materials. Specialists with responsibility for the selected topics developed a series of three to five 30-minute sessions. Six Extension home economists pilot tested the program based on county locations, size, industry, economic base, and willingness to participate. The developmental team trained the Extension home economists to conduct the program, including a special session on marketing it.
During the training, the Extension professionals received an attractive bag containing several evaluation instruments and promotional and program materials, including eye-catching posters, brochures, fliers, and news releases. Artists designed a logo showing the balance of home and work and a magician character for use on the promotional materials. The magician character represented each of the eight topical areas on the posters. To tailor the program to their needs, managers of the work sites chose from the following seminar topics:
"How To Be Fit Not Fat"
"Meals in Minutes"
"Dollars and Sense"
"The Time-Stress Connection"
"The Home-Work Hassle"
"Making Your Wardrobe Work"
"Raising Your Kids"
"Feeling Good"
Employed men and women were the target audiences for the Extension seminars, which were held at work sites, in community centers, at meetings, or where workers might gather. County Extension home economists or volunteers conducted the seminars.
Pilot Testing
"The Balancing Act" luncheon programs were presented and pilot tested in 6 Oklahoma counties in fall, 1983. About 5,800 employees in business and industry sites were reached, including an electric company, city library, local courthouse, church, Chamber of Commerce, YMCA, Department of Human Services, insurance company, Business and Professional Women's group, and radio station.
Participants enthusiastically responded to the pilot project. The developmental team surveyed the 6 Extension professionals testing the program, 243 participants, and managers of 4 work sites. An evaluation session involving the developmental team, pilot county home economists, and district home economics program specialists concluded that the total program, with minor revisions, should be distributed statewide.
The participants indicated the information received was useful and beneficial (see Table 1). Some said they were sharing the materials with their spouses and that the spouses were in turn helping with household responsibilities. Others said the materials were helping them manage their time more efficiently.
Table 1. Participants response to "The Balancing Act."
Items evaluated
Percentage
responding
affimatively
Selected comments
Liked work site seminars
89%
Well-presented.
Like noon-time seminars, other times unavailable.
Please come back.
Wasn't aware that Extension offered these types of programs.
Useful information
96
Beneficial way to spend lunch hour.
Good program, the need is great.
Very effective for our type of work.
Handouts helpful.
Requested additional seminars
85
As divorced male want more information on readjustment.
Would like more information on child care.
Interested in other classes related to stress management.
Requested employed homemaker newslettera
33
Add my name to your mailing list.
aA bimonthly publication printed by the OSU home economics Cooperative Extension Service deals specifically with concerns of working men and women.
Most managers at the pilot work sites were receptive to the program. But, some were reluctant to allow outside people to come into their company to present a program. However, acceptance should improve as "The Balancing Act" program becomes more established and Extension professionals become more skillful in promoting it.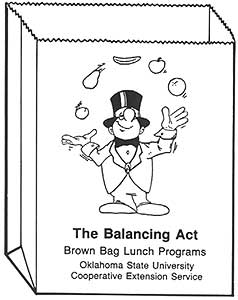 Marketing Education
"The Balancing Act" was distributed statewide following the pilot project. The home economists were trained to market and conduct "The Balancing Act" program to increase its effectiveness. Guest speakers familiar with ways to market programs to business and industry were invited to train the Extension staff. The following considerations were emphasized at these marketing sessions:
Appraising promotional skills. Assessing ability to provide services. Selecting target organizations. Learning about the organization. Making the contact. Following up on the contact. Learning business savvy. Finding ways of approaching management. Learning methods for promoting seminars to employees.
"The Balancing Act" pilot experience proved informative, helpful, and fun. The training emphasized that if the Extension home economist's promotion reflected these qualities, "The Balancing Act" program would be successful in that county.
Implications for Extension
Educators in research, business, Extension, and instruction are challenged to help families as employment patterns change. Researchers are challenged to generate knowledge to help employees, so Extension professionals can deliver the knowledge to them. Resident instruction can prepare students to understand the home and work relationship. Business professionals are challenged to represent the needs of the paid labor force to management and labor leaders, who decide on working conditions, policies, and benefits. All Extension educators need to represent the interest of families as legislation and regulations are implemented that affect family members at work.
"The Balancing Act" program is an example of how Extension home economists help employees learn skills to balance home and work responsibilities. "The Balancing Act" program is filling the gap between home and work and fostering positive attitudes and interaction between employees and employers.
Footnotes
H. Hayghe, "Husbands and Wives as Earners: An Analysis of Family Data," Monthly Labor Review, CIV (February, 1981), 46-52 and S. Wester and K. Dickerson, "Serving Dual-Career Families: Problem or Opportunity?" Journal of Extension, XXll (July/August, 1984), 21-27.
M. C. Regan and H. E. Roland, "The New Generation: Commitment to Career and Family," Human Relations, IX (No. 1, 1984), 1-6.
S. Fritz, "New Breed of Workers," U.S. News & World Report, LXXXVII (September, 1979), 35-38.
L. Boyd and S. Butler, "Families and Work: Another Perspective," Illinois Teacher, XXV (March/April, 1982), 179-81.
J. Naisbitt, Megatrends: Ten New Directions Transforming Our Lives (New York: Warner Books, Inc., 1982).
White House Conference on Families, Listening to American Families: Action for the 80's (Washington, D.C.: U.S. Government Printing Office, 1980), pp.169-70.